welcome to audamspub blog
News, Events, Entertainment, Fashion,Beauty, cogent news,Inspiration,Lifestyle,celebrity, latest politics.
Wednesday, January 11, 2017
Thursday, March 10, 2016
Documents obtained by German intelligence thought to contain names of 16 Britons, in information stolen in Syria by fighter disillusioned with Islamic State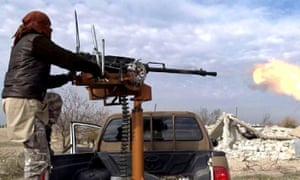 More than a dozen Britons and a handful of Americans are among Islamic State fighters reportedly named in a cache of 22,000 documents obtained by German intelligence.
Britons identified in the documents so far had previously been revealed to the public and are dead, killed in US-led strikes, or their whereabouts unknown. Sixteen Britons are thought to be on the list, among them Junaid Hussain and Reyaad Khan.
The documents, thought to be from a border crossing into Syria, are questionnaires of each would-be recruit. There are 23 questions, including names, date and place of birth, hometown, telephone number, education and blood type.
Tuesday, March 8, 2016
"Their removal will degrade al Shabaab's ability to meet the group's objectives in Somalia, which include recruiting new members, establishing bases and planning attacks on U.S. and Amisom forces there," Davis said.
The United States has carried out an air strike in Somalia, killing more than 150 fighters with the al Qaeda-linked Islamist group al Shabaab, following U.S. intelligence on preparations for a large-scale militant attack, the Pentagon said on Monday.
The weekend strike using both manned and unmanned drone aircraft targeted al Shabaab's "Raso" training camp, a facility about 120 miles north of the capital Mogadishu, the Pentagon said.
The U.S. military said it had been monitoring the camp for several weeks before the strike and had gathered intelligence, including about an imminent threat posed by the trainees.
"We know they were going to be departing the camp and that they posed an imminent threat to U.S. and to Amisom, African Union mission in Somalia forces, that are in Somalia," said Pentagon spokesman Captain Jeff Davis.
The family of the late minister of state for labour, James Ocholi (SAN) has called on the Federal Government to investigate the cause of their son's death.
The alleged that the accident was a plot by evil doers to kill their son, and derail the Buhari led administration.
Wrestling superstar Hulk Hogan was "humiliated" by a secretly recorded sex video posted online, he testified Monday, at a trial seeking $100 million in damages.
Hogan, 62, wearing his trademark black bandana and a massive silver cross, was filmed having consensual sex with the wife of a friend.
"I was completely humiliated," Hogan, one of America's most famous entertainment wrestlers, told the court.